Chapter 6

Web Server

This page describes how to deploy and maintain the web server. As much as we try to streamline this process, deploying our web server on the cloud does require some familiarity with Unix/Linux systems, Docker. We are open for collaboration and may be able to help you deploy your server, so do not hesitate to contact us. First, we describe the general function of the server. Second, we explain how to deploy and test it. Last, for completeness, we provide additional information on the individual components.
General description
Here is a schematics of how these services interact: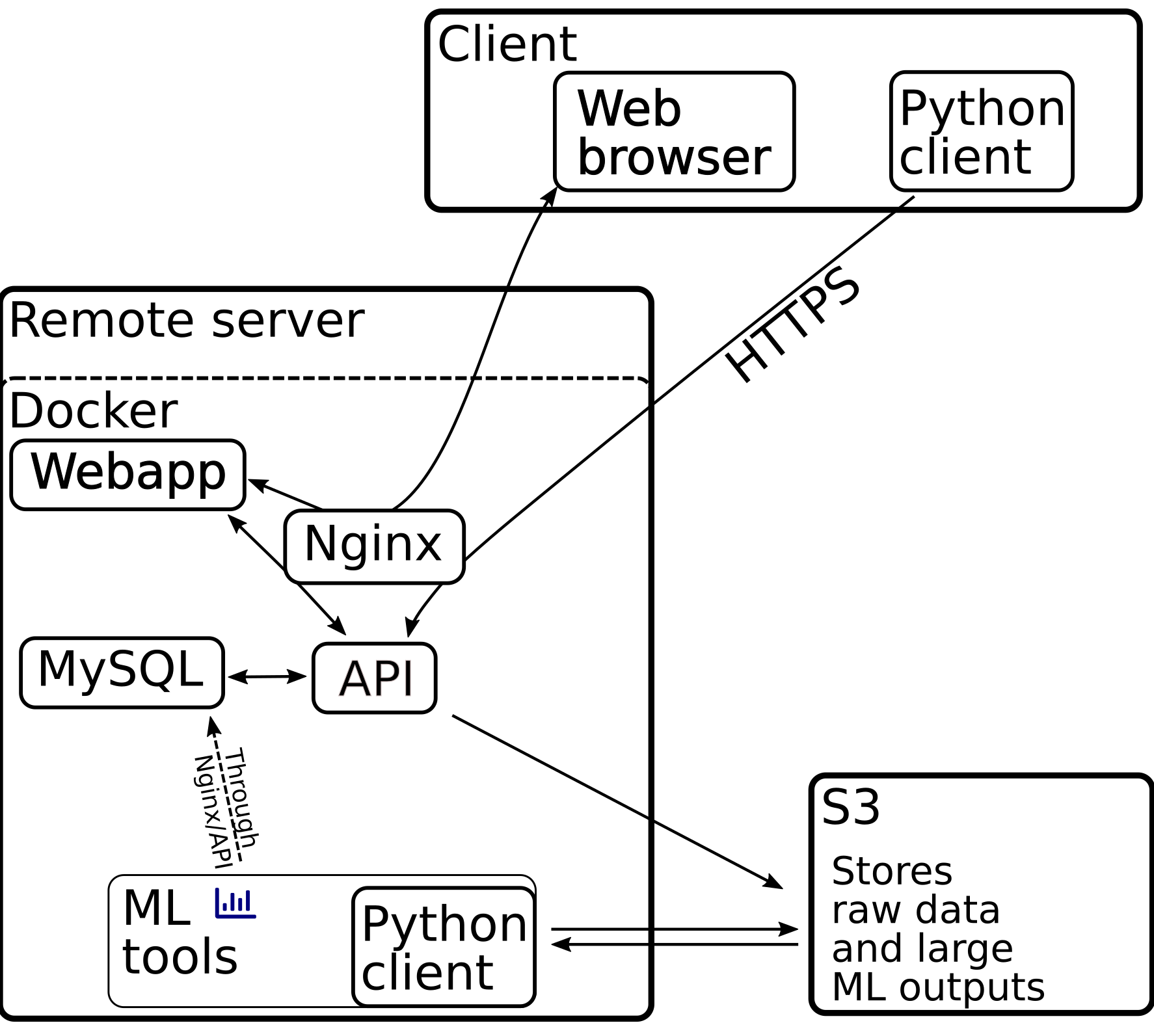 As shown in Figure 6.1, the web server is a suite of docker containers. The entry point is an Nginx server, spi_nginx, routes requests to the appropriate service:
spi_api <- api.* – our overall API server (i.e. a server that handles client requests to, for instance, upload/download images, create new users, retrieve image metadata, etc).
spi_webapp <- webapp.* – an Rshiny web interface to visualize data in real time.
spi_s3 <- s3.* – an optional local s3 server, using localstack. This is an alternative to subscribe to a commercial s3 server.
The other services are not routed (i.e must not be accessible by external users):
spi_db – a mariadb database that stores image metadata, user data, processing results, …
spi_uid – a service that automatically pre-process all images, running the Universal Insect Detector, to segment insects vs background.
certbot – a service based on certbot that issues and renews SSL certificates in the background (for HTTPS)